A truly unusual "fiddle." This hunk of cheese is deliciously stretchy, and riddled with numerous stretchy hiding places for the two adorable, soft rubber mice. Cheese is 2" cube.
This is a GREAT giveaway to accompany your "Who Moved My Cheese?" training!
"I have had the cheese mice for over two years now and they are an excellent training tool and icebreaker. As our team travels across the entire Americas network and also goes to other parts of the globe including Europe and the Middle East, the cheese mice have done their fair share of travelling. They bring smiles to people's faces wherever they go and instantly create a warm, welcoming and environment that puts our participants at ease. Everyone likes to have a bit of fun tied into the workplace, and the cheese mice truly have become our office morale representatives. Staff from within our office now stop by just to see the mice and squeeze the cheese cube when they are having a stressful day. They have become quite popular and sought after little mice!"
--from trainer Michelle Cannon, Regional Learning & Development Coordinator | Miami British Consulate-General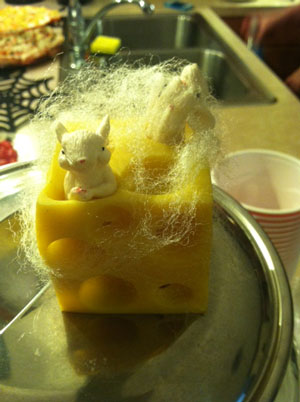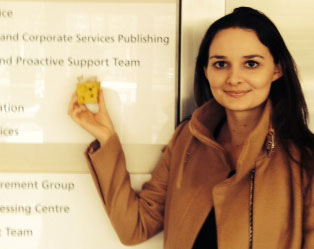 Enrich the "sensory diet" of your learners. Our "fiddles" may look like toys to the untrained eye, but they are truly serious learning tools. Kinesthetic learners will focus better and absorb your material more quickly if they have something to do with their hands.
Click here to view FREE Facilitation Notes!
MORE RESOURCES
I purchased this to sit on my desk with the book "Who Moved My Cheese" so that my students could play with it or read the book, or both, while I finish up their enrollment process. I tossed a mouse across a coworkers desk and she screamed. It was worth it! LOL

The minute I took these out at the office before using them at the conference, people starting playing with them and asked for some. They loved the texture...although I did have one or two who thought they were too soft and it made them squeamish. That wasnt' the case at our conference. Everyone loved them and used them in fun and innovative ways. I will buy more.

More expesnsive than from OfficePlayground. will probably order additional units from them.

The cheese block was sturdy enough to take the squeezing. The mice added an element of fun.

I need to buy more of these!

When I took the product out of the package the first thing that I noticed was how odd the feel of it was. Then it grew on me. I took it to a meeting and people couldn't get enough of it. I currently use it as a stress relief profuct at meetings but have also realized it is a great follow up tool for trainings, especially "Who moved my cheese". A great reminder for people to remember to stop whining about change and embrace it.

Everyone loved the mouse and cheese training manipulative. It kept people using their hands and paying attention. Highly recommend!