A truly unusual "fiddle." This hunk of cheese is deliciously stretchy, and riddled with numerous stretchy hiding places for the two adorable, soft rubber mice. Cheese is 2" cube.
This is a GREAT giveaway to accompany your "Who Moved My Cheese?" training!
"I have had the cheese mice for over two years now and they are an excellent training tool and icebreaker. As our team travels across the entire Americas network and also goes to other parts of the globe including Europe and the Middle East, the cheese mice have done their fair share of travelling. They bring smiles to people's faces wherever they go and instantly create a warm, welcoming and environment that puts our participants at ease. Everyone likes to have a bit of fun tied into the workplace, and the cheese mice truly have become our office morale representatives. Staff from within our office now stop by just to see the mice and squeeze the cheese cube when they are having a stressful day. They have become quite popular and sought after little mice!"
--from trainer Michelle Cannon, Regional Learning & Development Coordinator | Miami British Consulate-General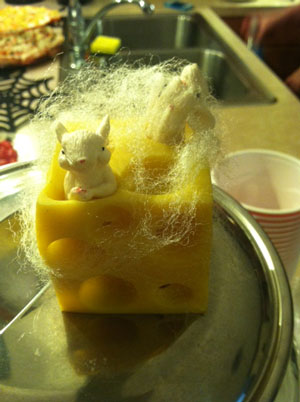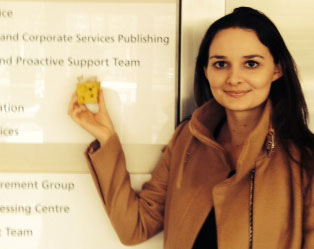 Enrich the "sensory diet" of your learners. Our "fiddles" may look like toys to the untrained eye, but they are truly serious learning tools. Kinesthetic learners will focus better and absorb your material more quickly if they have something to do with their hands.
Click here to view FREE Facilitation Notes!
MORE RESOURCES
The texture of the cheese is soft and wonderful. The mice go in any spot, and so do other items! Fun and engaging.

I would buy this item again...

Create cake tops

I would buy this product again

Great Product!

May use it in my magic dove pan. Would be cute to have them appear!

Fun little product to get people going

Easy to use, great ice breaker. People enjoy moving the mice around, takes some of the shyness away from people talking in groups.

Super toy, everybody love it!

very nice piece

The Cheese Mice are the best!

So much fun and everyone in the office loves the Cheese Mice. I highly reccommend these versatile toys for your desk, meetings, training sessions, etc. Also very durable. I've had mine for two years now!

You either love 'em or hate 'em

we have added these to our fidget kits for our longer training sessions. we find that people either love them or hate them...it's all about the texture. i have three on my desk and people stop all the time to play with them and move the mice around.

This was our first venture into "fidget kits" for our multi-day meetings. They were a huge hit! We actually ended up using them as a take-away, and are ordering more. The texture -- you'll either love it or hate it.